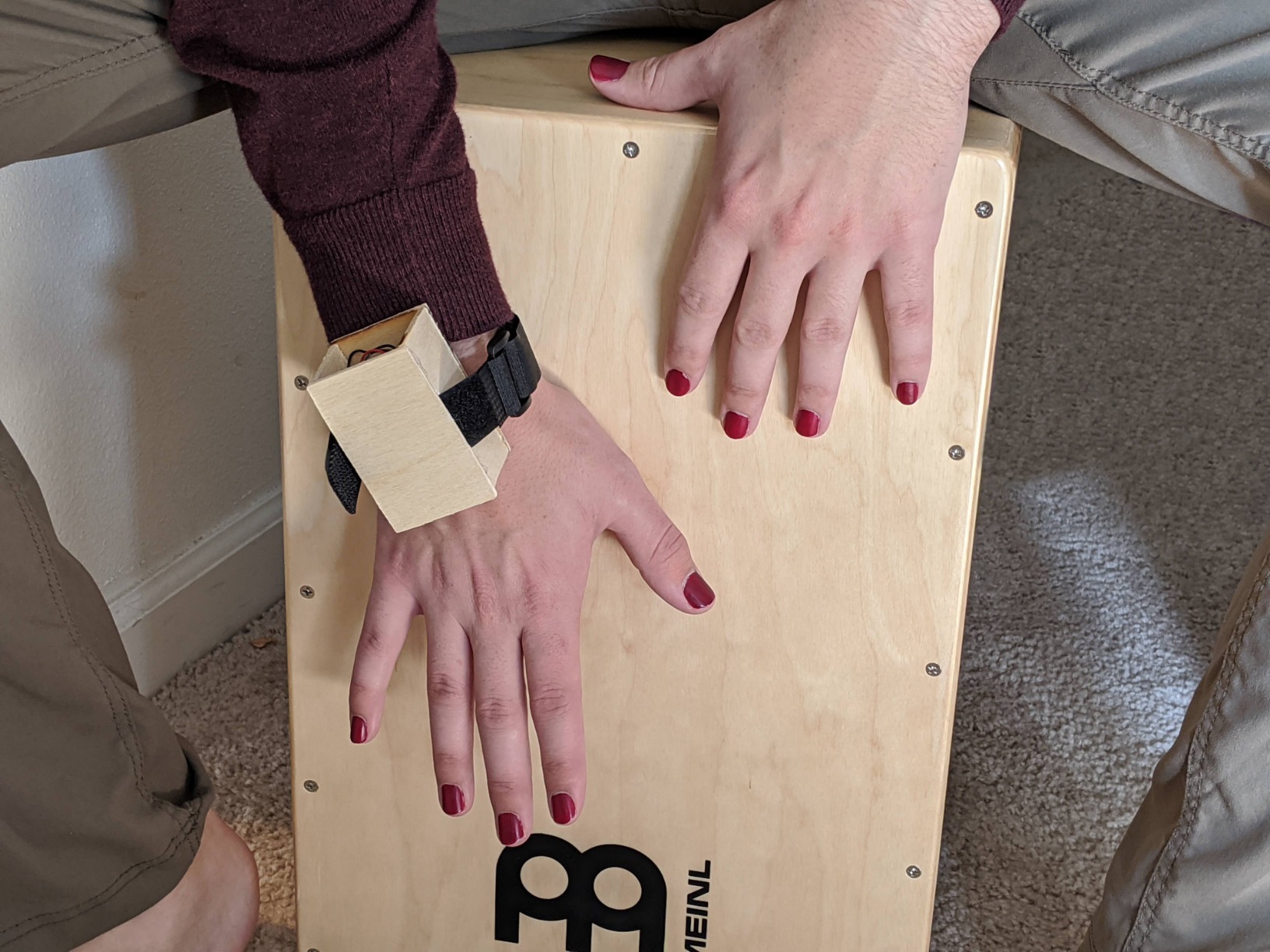 ---
Why make a haptic metronome?
Many people have it as a life goal to learn an instrument, make music, or play in a band. But for just as many people, getting started with these things can feel intimidating or scary. A common tool to allow better musical collaboration is the metronome, however I personally felt like there is significant room for improvement over the current solutions. As a musician, your performance depends on your ability to create sound and a metronome going off in the background can interfere with that.
I decided to use a different sense other than hearing to keep the time during a musical session. Haptic technology, which uses our sense of touch to communicate information, allows this project to circumvent hearing and allow the musician to stay on time without interfering with their music. The goal of this project was to make playing in a band or a jam session more accessible by allowing band-mates to sync up using a metronome the avoided the problems of traditional metronomes.
You can read more about the development of this project hover at my blog!

Prototyping
Final Iteration